AIRFLOW® -Guided Biofilm Therapy
Dental hygiene treatment where a special powder under a jet of water cleans the tooth surface.  Airflow not only removes dental plaque, but also these pigments from food or beverages.Pigments can be trapped on the tooth's enamel surface and darken its appearance. This treatment makes teeth appear brighter and naturally whiter.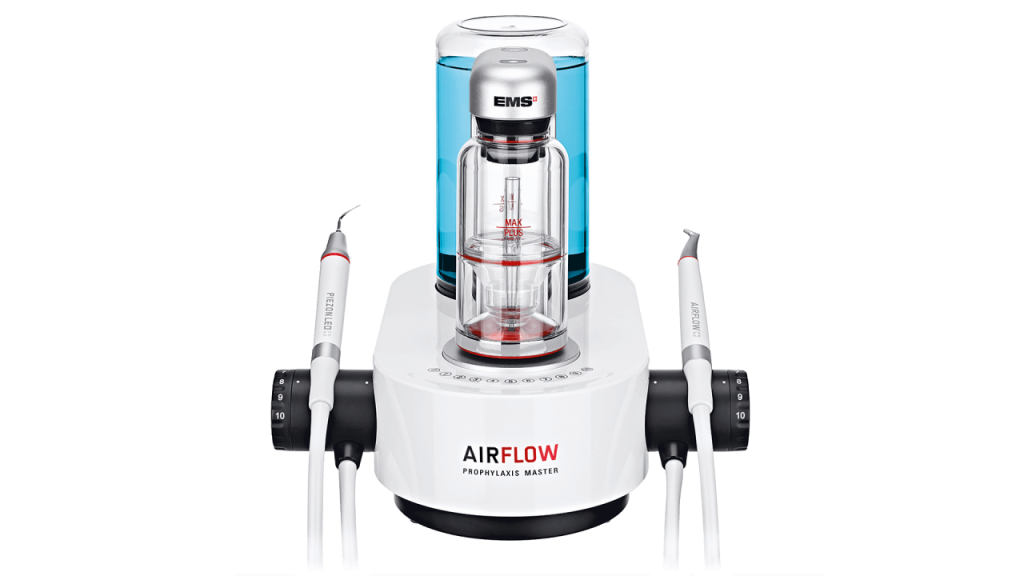 WHAT IS GBT?
Guided Biofilm Therapy is the systematic, predictable solution for dental biofilm management in professional prophylaxis using state of the art AIRFLOW®, PERIOFLOW® and PIEZON® technologies. It is proven by scientific evidence.
Guided Biofilm Therapy consists of treatment protocols based on individual patient diagnosis and risk assessment in order to achieve optimal results. The treatment is given in the least invasive way, with the highest level of comfort, safety and efficiency.
WHY IS GBT A "GAME CHANGER"?
Dental biofilm is the main etiologic factor for caries, periodontal and peri-implant infections. Periodontitis can increase the risk of systemic diseases, such as cardiovascular and respiratory disease, arthritis or diabetes.
Regular oral hygiene, combined with professional measures keeps biofilm under control – for a better oral and systemic health. Axelsson and Lindhe established preventive dentistry in the 1970's with studies and clinical protocols based on prophylaxis in "recall hours".
GBT follows the European Federation of Periodontology (EFP) recommendations on Professional Mechanical Plaque Removal (PMPR) and Oral Hygiene Instructions (OHI) for Home Care of the European Federation of Periodontology (EFP).
"Periodontal Health — for a better life!"
THE 8 STEPS OF THE GBT PROTOCOL:

01 ASSESS
Probe and screen every clinical case: 
Healthy teeth, caries, gingivitis, periodontitis
Healthy implants, mucositis, peri-implantitis
Start by rinsing with BacterX Pro mouthwash

02 DISCLOSE
Make Biofilm visible:
Highlight to patients the disclosed biofilm and their problematic areas with EMS Biofilm Discloser
The color will guide biofilm removal
Once biofilm is removed, calculus is easier to detect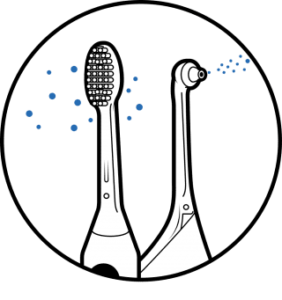 03 MOTIVATE
Raise awareness and teach: 
Emphasize on prevention
Instruct your patients in oral hygiene
EMS recommends Sonicare toothbrushes and interdental brushes or Airfloss Ultra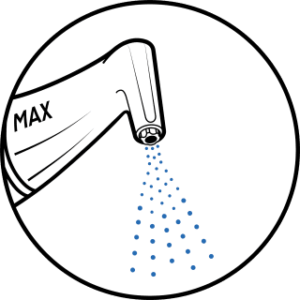 04 AIRFLOW ®
Remove biofilm, stains and early calculus: 
Use AIRFLOW® for natural teeth, restorations and implants.
Remove biofilm supra- and subgingivally up to 4 mm using PLUS 14 μm powder
Remove remaining stains on enamel using CLASSIC COMFORT Powder.
Also remove biofilm from gingiva, tongue and palate.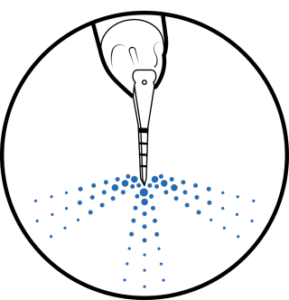 05 PERIOFLOW ®
Remove biofilm in >4 to 9 mm pockets: 
Use PLUS Powder on natural teeth in deep pockets and root furcations and on implants
Use new and slimmer PERIOFLOW® Nozzle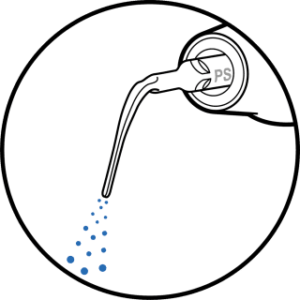 06 PIEZON ® PS
Remove remaining calculus: 
Use the minimally invasive EMS PS instrument supra-and sugingivally up to 10 mm
Clean > 10 mm pockets with mini curette
Use EMS PI Instrument around implants up to 3 mm subgingivally and on restorations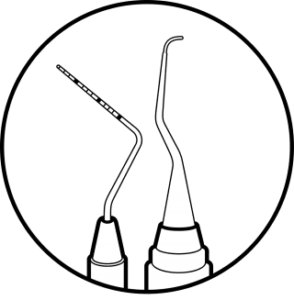 07 CHECK
Make your patient smile: 
Do a final check for remaining biofilm
Ensure calculus is fully removed
Accurately diagnose caries
Protect with fluorides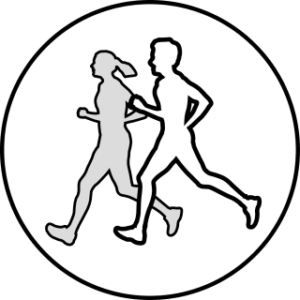 08 RECALL
Healthy patient = Happy patient: 
Schedule recall frequency according to risk assessment
Ask your patient if he or she liked the treatment
Naplánujeme recall podľa typu pacienta
Spýtame sa svojho pacienta, či sa mu ošetrenie páčilo
GBT IS FOR EVERYONE:
PROPHYLAXIS / GENERAL DENTISTRY
ORTHODONTICS
IMPLANTOLOGY
PEDIATRIC DENTISTRY
AESTHETIC DENTISTRY
PERIODONTOLOGY