Crowns, bridges and dentures
A crown is an artificial restoration that fits over the remaining part of a prepared tooth, making it strong and giving it the shape of a natural tooth.

A crown is sometimes known as a 'cap'. Crowns are an ideal restoration for teeth that have been broken, or have been weakened by decay or a very large filling.
A crown could be used for a number of other reasons, for instance:
you may have discoloured fillings and would like to improve the appearance of the tooth
you may have had a root filling which will need a crown to protect it
it may help hold a bridge or denture firmly in place.
A bridge is usually used where there are fewer teeth to replace, or when the missing teeth are only on one side of the mouth. Bridges are usually made of a precious metal base.
If the bridge will show, porcelain is then bonded to the base. Sometimes, there are other non-precious metals used in the base to reduce the cost.
You should replace missing teeth for a number of reasons. Your appearance is one reason. Another is that the gap left by a missing tooth can mean greater strain is put on the teeth at either side.
A gap can also mean your 'bite' is affected, because the teeth next to the space can lean into the gap and alter the way the upper and lower teeth bite together. This can then lead to food getting packed into the gap, which causes both decay and gum disease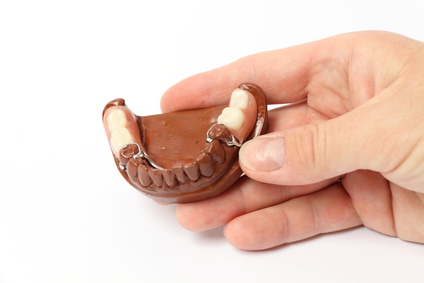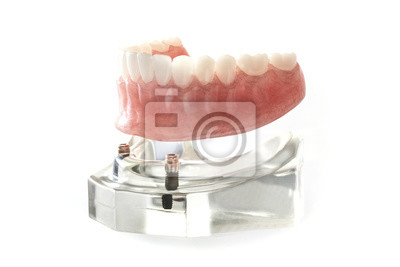 Dentures are replacing lost or missing teeth has substantial benefits for your health and appearance.
A complete or full denture replaces the natural teeth and provides support for cheeks and lips.
Without this support, sagging facial muscles can make a person appear older and reduce their ability to eat and speak.
A denture is an appliance which is worn to replace lost or missing teeth to enable you to enjoy a healthy diet and smile with confidence. A complete or full denture is one that replaces all of the natural teeth in either the upper or lower jaws. A partial denture fills in the spaces created by lost or missing teeth and is attached to your natural teeth with metal clasps or devices called precision attachments.
The base of a denture is called a plate and can be made of either acrylic (plastic) or metal. The teeth are normally made of acrylic and can be made to match your natural teeth. This is especially important in the case of partial dentures.